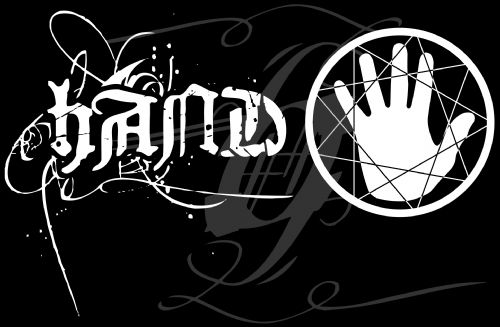 hAND are a 4 piece progressive / alternative metal band from Sussex, England. They produce "Musical fusion that is quite breathtaking" (Second City UK) combining elements of progressive rock and metal with gothic undertones.

The band is currently working hard on writing their (as yet untitled) third album. It is a concept piece exploring the nature of sexuality and alternative relationship structures. A free download of Anthem (demo version) an upcoming track off the album is available from www.handtheband.com

Founded by Kat Ward and Kieren Johnstone in 2004, hAND originated as a rock/metal/electronica duo. After releasing their first E.P "Chapters" as this line-up, the band then auditioned local drummer Cris Nelson in 2006 and the focus shifted to a heavier, more progressive sound. On the back of their second E.P "Shadow: Word Pain" the band landed a record deal with Copro Records and in 2008 recorded their debut album "Deadroom Journal".

Working with producer Nick Hemingway (Isor, Cancer, Desecration) @ Philia Studios, "Deadroom Journal" was dubbed "Totally groundbreaking in such a genre" (Dead Earnest) and received high praise from the music press. Shortly after its release hAND signed to Femme Metal Records, playing shows all over the UK supporting bands such as 3rd Room (Italy), Ayin Aleph (France) Octavia Sperati (Norway) and Delain (Netherlands) as well as earning them future festival appearances at Damsels of Destruction (Headlining), Femme Metal Festival and Fest-fatale.

In 2010 they headed back to the studio to record "Breathing" once again overseen by Nick Hemingway. Released in June 2011 via Femme Metal Records and Brutal Elite Records, the sophomore album received more high praise for the band, Sea Of Tranquillity called it "Nothing short of stunning".

In the summer of 2011 long time drummer Cris Nelson left the band, and was replaced by Dan Thomas. At the same time, synth player Tom Johnstone joined as a full time member and hAND evolved into a 4 piece band.

Moving forward, the band are excited about exploring new genres and ideas for the upcoming album, and aim to propel themselves firmly into the progressive metal scene. With music "Bursting with passion and drive" (Progarchives) this band are one to watch out for.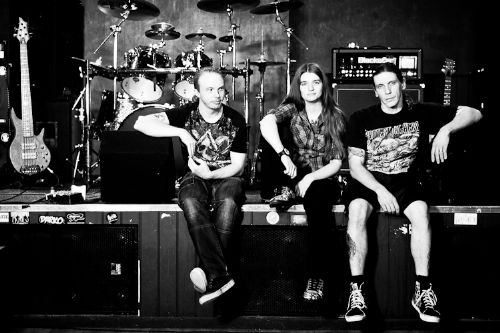 | | |
| --- | --- |
| Guitar | Kieren Johnstone |
| Bass, Vocals, Keyboard | Kat Ward |
| Synth | Tom Johnstone |
| Drums | Dan Thomas |
Videos
hAND Links


Copyright 2009-2015 Brutal Elite Records Ltd. All Rights Reserved.
Registered in England & Wales No. 07089564
VAT Registration No. 980 8475 76