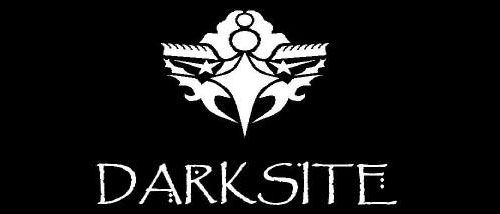 With over 300,000 hits on myspace from just word of mouth DARKSITE are putting all they are into their music , forming in late june 2009 Darksite have literally sacrificed everything to get where they are. Having recorded their demo e.p. with Andy Rosser Davies of British thrash legends ONSLAUGHT and Now signed to BRUTAL ELITE RECORDS with their debut album "AS THE LINE DIVIDES " recorded with Nick Hemingway ( ISOR ) and out worldwide as of the 2nd April 2012 , Darksite are truly here to stay with A new e.p. due this summer with their new frontman the rise of the Dark Army is well and truly underway .
BE PREPARED FOR THE DARK ARMY .....




Exclusively endorsed by : Diamond Amplification , DBZ guitars and basses ,JHS and Kustom Bass Amplification , DAVA guitar picks & Wincent drum sticks.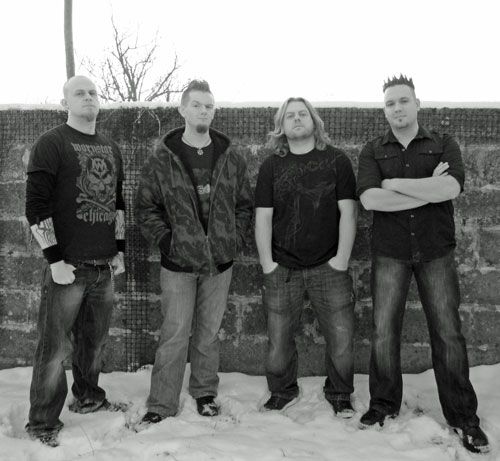 | | |
| --- | --- |
| lead guitars | Adam Redpath |
| vocals | Robert Garlick |
| drums | Kris Davies |
| bass guitar | Christopher Jenner |
Press
LOUD STUFF – "Powerful and raw from the off, this is a band who aren't here to mess around, they're here to get everyone listening to their message – and their message is all about the power! ……….this is an album which is already looking to be pretty damned epic"
Past Tour Dates
| | | |
| --- | --- | --- |
| 29/08/2012 | masons rock club | darksite |
| 06/09/2012 | GLAMORGAN UNI | FELL ON BLACK DAYS , DARKSITE , TRIAXIS , BLACKBYRD , DEATHBULLET , OUTGUNNED |
| 18/09/2012 | BOGIEZ ROCK CLUB CARDIFF | TRIAXIS , PRIMITAI , DARKSITE |
| 29/09/2012 | masons rock club | darksite |
| 01/10/2012 | 200 CLUB NEWPORT | DARKSITE , DEATHBULLET |
| 06/10/2012 | KAZBAR , LLANELLI | DARKSITE ,TBC |
| 18/10/2012 | BOGIEZ ROCK CLUB CARDIFF | TRIAXIS , PRIMITAI , DARKSITE |
| 20/10/2012 | masons rock club | EXALT CYCLE , DARKSITE |
| 02/11/2012 | BRUNEL ARMS PONTYCLUN | COUNTERHOLD , DARKSITE |
| 09/11/2012 | ODIN'S ROCK CLUB , ABERDARE | DARKSITE , COUNTERHOLD |
| 10/11/2012 | THE GEORGE , STOKE | COUNTERHOLD , DARKSITE |
| 01/09/2013 | SHED FESTIVAL BUILTH WELLS | ONSLAUGHT / BEHOLDER / WARLORD / TRIAXIS / DARKSITE / CROSSCUT SAW |
Darksite Links




Endorsements
Copyright 2009-2015 Brutal Elite Records Ltd. All Rights Reserved.
Registered in England & Wales No. 07089564
VAT Registration No. 980 8475 76